Events
What is the AVES CE Symposium?
Education is one of the founding principles of Austin Veterinary Emergency & Specialty Center. We believe in not only providing diverse and intensive continuing education opportunities for our staff and doctors, but also for the general practitioners in the Austin and surrounding areas.
Part of carrying out that vision is our annual AVES DVM CE Symposium! This all day, free event includes a broad range of lecture topics from AVES specialists within various departments, including Surgery & Orthopedics, Internal Medicine, Critical Care, Oncology, Dentistry, and Neurology & Neurosurgery!
This year's event will take place at The Westin Austin at the Domain on Sunday, May 6.

More details:
AVES is proud to offer veterinarians 7 hours of Continuing Education lectures FREE OF CHARGE. Lunch and snacks throughout the day will be provided.
Date:
Sunday, May 6
8:00 am – 5:00 pm (check in begins at 7:15 am)
Location:
The Westin Austin at the Domain
11301 Domain Drive
Austin, TX 78758
(512) 832-4197
Map
Questions?
Contact Ann Haraguchi – Ann@AustinVets.com
Dr. Patrick Moyle from our Internal Medicine department will be presenting at CAVMA's meeting on Tuesday, August 14 at 7pm.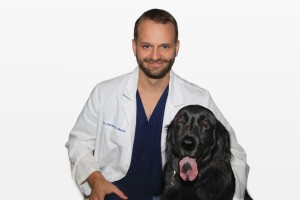 The topic will be Symmetric Dimethylarginine (SDMA) – What is it and How Can it Help? 
This lecture will review the renal function test SDMA.  From there, the lecture will cover the most recent literature on the use of SDMA in veterinary medicine, and whether the test can truly improve our ability to detect kidney disease.
Please join us at:
7300 Hart Ln, Austin, TX 78731
Community Hall, side stage

As part of our ongoing commitment to veterinary continuing education and research, AVES offers the opportunity for our community of veterinary practices to schedule Continuing Education Lunch and Learns.
How does it work?
Interested in scheduling a Lunch and Learn?  Simply contact Ann Haraguchi at Ann@AustinVets.com or 512-343-2837. Please include your interested lecture(s), a couple of date options (please allow 30 days lead time), and any other information you'd like to discuss regarding Lunch and Learns. We'll take it from there! We will work with your veterinarians', technicians', and any other interested staff's schedules to coordinate the best date for one of our specialists to come lecture on a topic of your choice. We receive TBVME approval for each hour-long lecture. AVES will even bring lunch for the participants!
Here are several of our current CE Lunch and Learn topics:
If you would like to be emailed about additional CE opportunities from AVES, please click here to sign up for our CE Opportunities mailing list.
CALL US TODAY AT
512-343-2837