Pat Moyle | DVM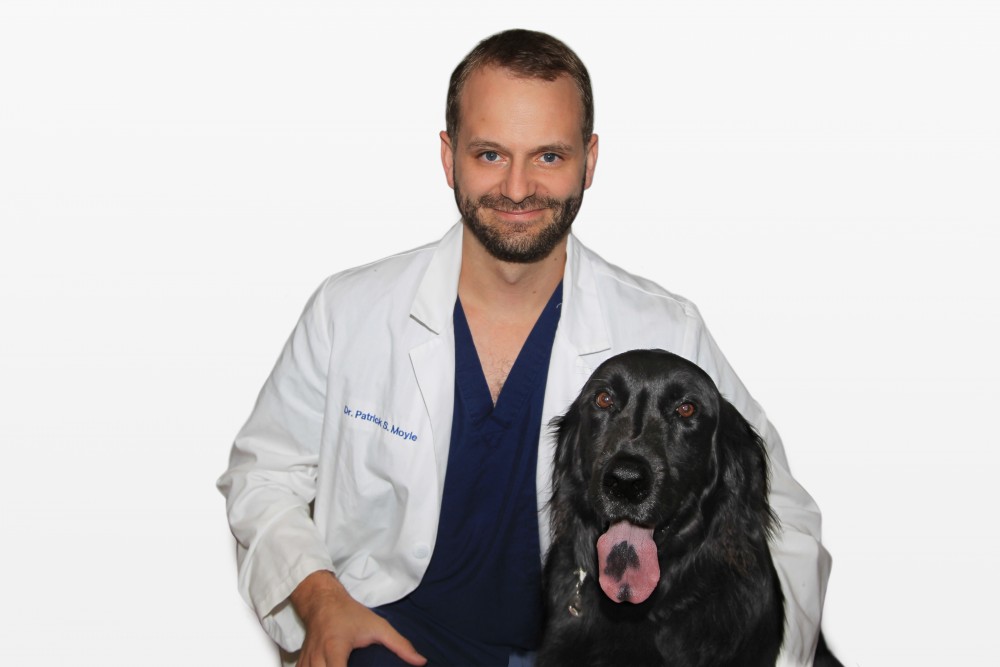 Specialty: Internal Medicine
Dr. Moyle, a native of San Francisco, received his BS in Biology from the University of Puget Sound and his Doctor of Veterinary Medicine from Auburn University. Dr. Moyle then completed an internship at Wheat Ridge Animal Hospital in Denver, CO, and a residency in internal medicine at the University of Florida in Gainesville, where he met his wife, Dr. Rachel Davy-Moyle.  
Dr. Moyle enjoys the diversity and complexity that the internal medicine specialty offers in treating various types of conditions, but takes a special interest in immune-mediated diseases, endocrinology, and endoscopic procedures. He has completed advanced training in endoscopy and is proficient in bronchoscopy, upper and lower GI endoscopy, and cystoscopy. However, most of all, Dr. Moyle enjoys the relationships he builds with his clients and their pets.
Dr. Moyle enjoys spending time with his family, including his dogs LeRoy and Mabel, cycling, and kayaking.
CALL US TODAY AT
512-343-2837