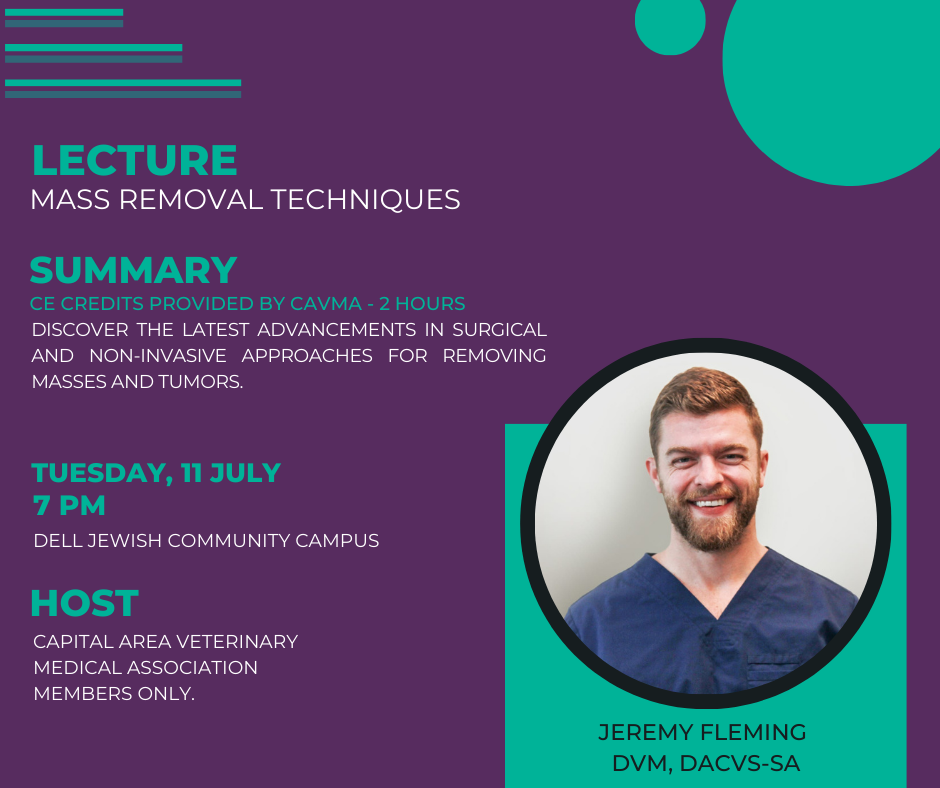 📢 Attention Veterinarians! Mark your calendars!
Join us on July 11th at 7 PM for an informative session in collaboration with CAVMA. Dr. Jeremy Fleming, DVM, DACVS-SA will be presenting on Veterinary Mass Removal Techniques.
During this engaging session, Dr. Fleming will delve into different approaches for both routine and challenging mass removals frequently encountered in general practice. Gain valuable insights into ensuring optimal patient care, improving outcomes, and enhancing the overall well-being of our beloved patients.
This is an excellent opportunity to expand your knowledge, learn from an experienced professional, and connect with fellow veterinary professionals who share a passion for excellence in patient care. This session promises to provide valuable information applicable to your practice.
Don't miss out on this educational event! Visit the CAVMA website to learn more.
Date: Tuesday, July 11th
Time: 7:30 pm
Location: Dell Jewish Community Campus
Latest posts by Austin Veterinary Team
(see all)