Russell Kalis | DVM, DACVS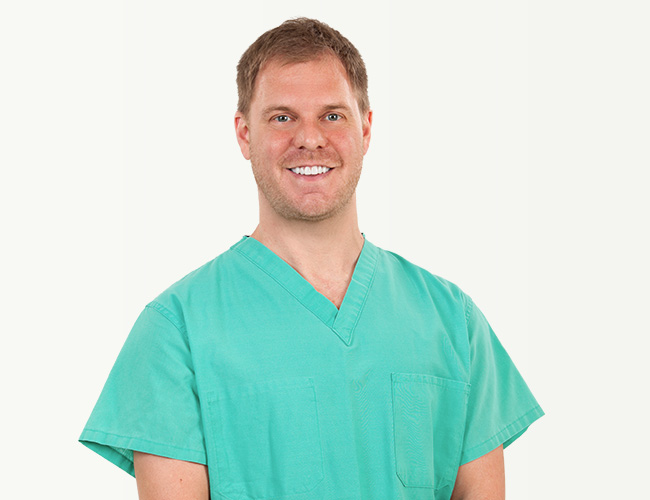 Specialty: Surgery & Orthopedics
After completing his Doctor of Veterinary Medicine degree, Dr. Kalis continued his advanced training with an internship in small animal medicine and surgery at Tuft's University. Thereafter, Dr. Kalis completed a specialty surgical internship at Gulf Coast Veterinary Specialists in Houston, TX. He continued his advanced surgical training by completing a small animal surgery residency at Angell Animal Medical Center in Boston, MA.
Dr. Kalis has published research articles on total hip replacements and novel muscular reconstructive techniques in leading veterinary journals. He has extensive experience and knowledge in arthroscopy and other forms of minimally invasive surgery, as well as orthopedic/sports medicine and surgery, cruciate disease (TPLO, lateral suture), fracture fixation (plate/screws, external fixators), soft tissue (upper airway, intra-abdominal, and intra-thoracic), plastic/reconstructive surgery (skin grafts/flaps, wound management), early and advanced surgical oncology (skin, bone, and internal organ masses), and neurosurgical (vertebral fracture/luxations, hemilaminectomy, and ventral slot) procedures.
Dr. Kalis's collaborative team approach in providing the highest quality of patient care involves direct and comprehensive communication with clients and referring veterinarians throughout the entire surgical process.
CALL US TODAY AT
512-343-2837