Emergency & Specialty Vet Hospital
What is AVES?
The Austin Veterinary Emergency and Specialty Center (AVES) is a comprehensive veterinary hospital consisting of state of the art technology and compassionate doctors and staff which serves as an extension of your family veterinary practice.
Our team of highly trained board-certified specialists and support staff are committed to providing the highest level of integrated care for each and every patient. We utilize advanced diagnostic procedures, cutting-edge technology, and innovative thinking to ensure that your pet's treatment is delivered with the highest level of quality. Our facility was designed to ensure that the pet owner and patient experiences are nothing short of exceptional.
Currently, AVES is able to offer care in the departments of Surgery & Orthopedics, Neurology & Neurosurgery, Internal Medicine, Oncology, and Emergency & Critical Care.
Why choose AVES?
Our highly trained specialists and support staff are devoted to providing the most advanced, compassionate medical care for your pet. We take pride in not only delivering world-class medicine, but also taking time to educate you about your pet's condition.
We know that dealing with pet health issues can be difficult and stressful, so our warm hospital atmosphere and friendly staff will make you feel as comfortable as possible during your visit. As pet owners, we understand that your pet is a valued family member and, when it comes to health care, you want and deserve the very best.
As a 24-hour animal hospital in Austin, Texas, we are committed to high-level care of all animals in the area.
Our Commitments to You
We will provide exceptional specialty care by treating our patients as if they were our own pets.
We will prescribe the right amount of diagnostics in order to recommend the most appropriate treatment options.
We will perform treatments and procedures by employing the most current medical literature and state of the art technologies in order to maximize the probability of a positive outcome for our patients.
We will be courteous, caring, and compassionate with pet owners.
We will communicate with your family veterinarian to ensure they are as involved with your pet's care as they would like to be.
Our Vision:
Serve as the premier emergency and specialty veterinary hospital by setting the standard for patient and client care while continuing to advance veterinary medicine alongside inspired, passionate and driven individuals.
Our Mission:
Provide the highest standard of emergency and specialty veterinary care with the goal of reaching the best possible outcome for the pet and their families
Core Values: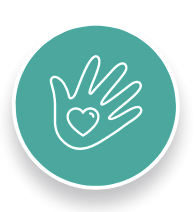 Kindness
Always be courteous, caring and compassionate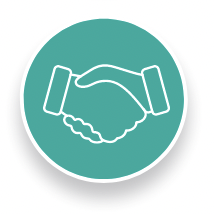 Collaboration
Collaborate amongst our team, the patient's family and referring veterinarian to provide cohesive patient care in order to obtain the most desirable outcome for the pet. Create and engage in educational opportunities to inspire and elevate ourselves and those in our community.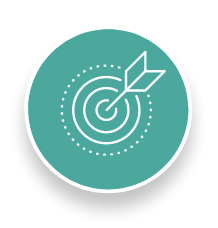 Consistency
Strive to always deliver the highest standard of patient and client care. Continually provide an enriched, positive and safe work environment while maintaining open lines of communication.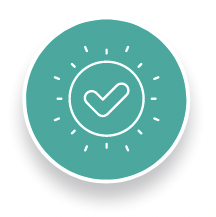 Integrity
Integrity Serve as a unified team driven by a strong moral compass with a focus on the best interest of our patients, employees, referring community and clientele.
CALL US TODAY AT
512-343-2837