"Fluffy" is an 8 year old, neutered male mixed breed dog who was presented to AVES for an incidentally found liver mass. He was initially seen by his primary care veterinarian for a broken nail and an abdominal mass was noted during his sedated examination. This was confirmed by point of care ultrasound and the owners elected to come to AVES for further workup. Formal ultrasound performed by a radiologist revealed a large right sided liver mass and bloodwork was largely within normal limits.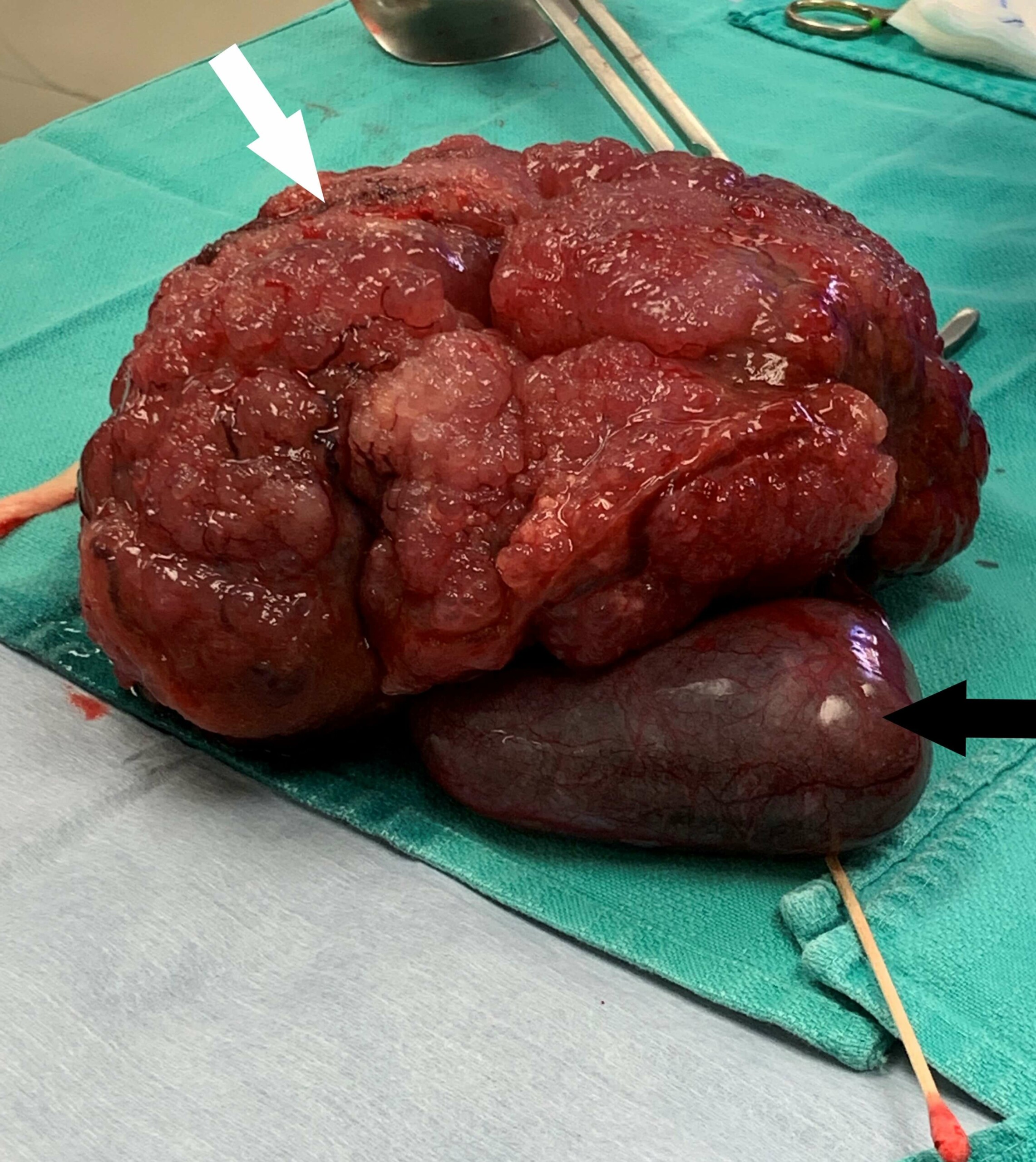 A contrast CT angiogram was then performed showing a very large mass arising from the right medial liver lobe compressing the gall bladder and adjacent caudal vena cava. A representative picture of the CT scan performed here at AVES is shown to the right with the white arrow indicating the mass, asterisk showing normal liver, and black arrow showing the compressed gall bladder..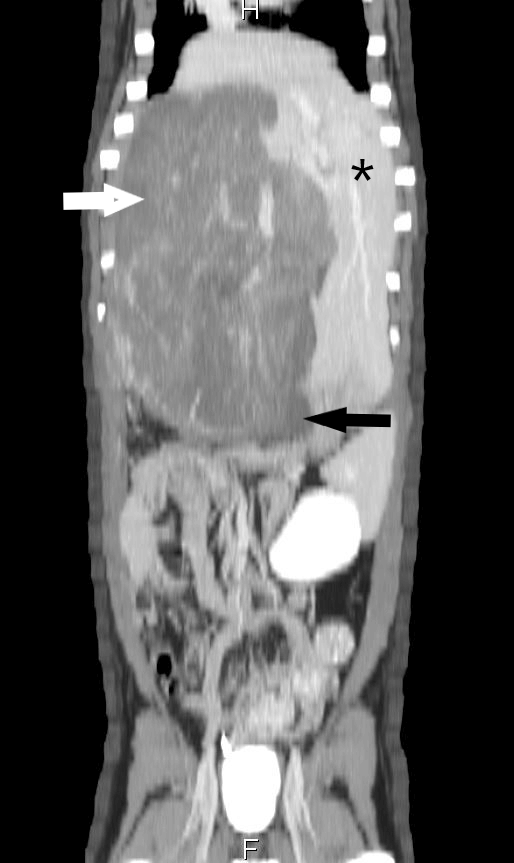 After performing the contrast CT scan, abdominal exploration was elected by the owners. Our surgical team performed a complete central hepatectomy removing the right medial liver lobe, quadrate liver lobe, and gall bladder all at once. A postoperative picture of the mass is seen below. Reilly recovered well from his procedure and was discharged the next day. The mass was sent for histopathology and the final results were definitive for cholangiocarcinoma, an extremely uncommon diagnosis for liver tumor. For the past 20 months, our Oncology team has closely monitored Reilly and have not seen any evidence of tumor recurrence to date.
Here at AVES we strive for excellence in patient care. We have the capability to perform advanced imaging including CT and MRI and use them regularly to aid in surgical planning and patient diagnosis. Our surgical team is eager to treat challenging cases in hopes to provide pets with the best outcome possible. If you have any questions, please do not hesitate to call to consult with one of our specialists regarding the next best steps for your patients.
Latest posts by Austin Veterinary Team
(see all)