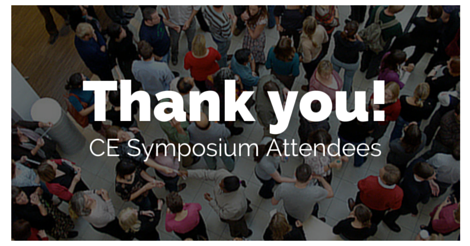 On May 22, 2016, hosted the second annual CE Symposium – an event founded on AVES dedication to providing veterinary continuing education for our central Texas community.
Why does AVES provide a veterinary continuing education symposium?
In Texas, the State Board of Veterinary Medical Examiners requires 17 hours of continuing education per year for every veterinarian. To help our community reach this goal and expand their expertise, AVES believes in providing diverse and intensive veterinary continuing education opportunities.
Part of carrying out that vision is our annual AVES CE Symposium. This all day event provides central Texas veterinarians with 7 hours of continuing education, and includes a broad range of lecture topics from AVES specialists within various departments, like Surgery and Orthopedics, Internal Medicine, Critical Care, Oncology, and Dentistry.
2016 AVES CE Symposium Recap
This year AVES CE Symposium had 170 area veterinarians in attendance. The amazing turnout demonstrates Texas veterinarians' impressive dedication to advancing their practice, and we are proud to provide them with the opportunity for continuing education.
AVES CE Symposium speakers included AVES specialists – Dr. Stein, Dr. Vaughn, Dr. Hulse, Dr. Kalis, Dr. Duffy, Dr. Menke – and AVES on-site rehab practitioner, Sandra Hudson, and on-site radiologist, Dr. Kunze. Lecture topics included:
Veterinary Oncology
Snake Envenomation
End Stage Osteoarthritis
Small Dog Rehab Techniques
Pelvic and Limb Orthopedic Surgeries
Canine Hyperadrenocorticism
Overlooked Pathology in Veterinary Dentistry
Abdominal Radiology
If you are an area veterinarian interested in more AVES continuing education, please sign up to receive CE opportunities via email.


Latest posts by Ginny Torok
(see all)