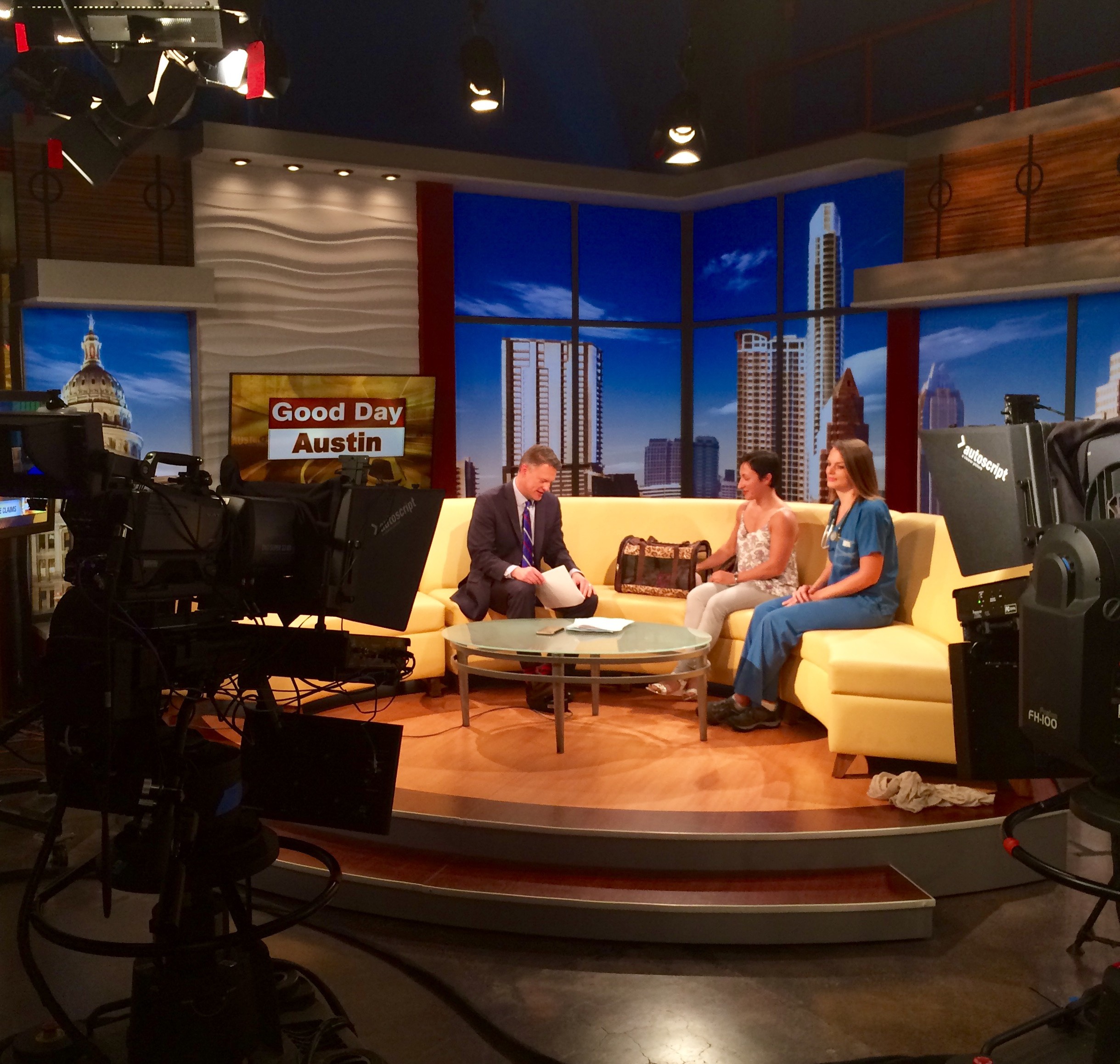 Today AVES emergency doctor, Dr. Matthews, joined Karina Sousa to talk about her cat, Rosie's, unusual accident on Good Day Austin.
Reviewing the hundreds of thousands of pet insurance claims that come in each month, Nationwide noticed an abundance of claims that were unusually quirky. These claims had bizarre tales that exemplified the inspiring strengths of our pets and the harrowing actions of our members and their trusted veterinarians.
The Hambone Award® is given by Nationwide for the most unusual claim of the year. The public can vote on the nominees to select a winner! The veterinary hospital that treated this year's Hambone Award winner will receive a $10,000 Nationwide-funded award through the Veterinary Care Foundation to treat pets whose owners could not otherwise afford treatment. This year, AVES patient Rosie, the Sphynx cat who suffered injuries after accidentally being closed in a recliner, is a nominee!
Watch the Good Day Austin segment below for all the details of Rosie and the Nationwide Hambone Award.

Click here to read Rosie's complete story and vote now!


Latest posts by Lindsay Vaughn
(see all)