Veterinary Diagnostic Imaging
Radiology
Diagnostic imaging is an important part of identifying the root cause of your pet's discomfort and measuring the healing process. At AVES, we have several imaging modalities that we use routinely:
Digital Radiography
---
AVES uses state of the art digital x-ray equipment from Sound Eklin to ensure that the resolution on our images are of the highest quality.
Computed Tomography
---
Computed tomography (CT) is an imaging procedure that uses special x-ray equipment to create a series of detailed pictures, or scans, of areas inside the body. AVES has the only 8-slice CT in Austin. A higher slice count reduces scan time and produces a higher picture resolution. Our machine also has the capability of 3D reconstruction of images, which can help our specialists visualize the tissue structures and plan for treatment options.
Ultrasound
---
Ultrasound imaging (sonography) uses high-frequency sound waves to view soft tissues such as muscles and internal organs.
We partner with the board-certified radiologists at the Veterinary Diagnostic Imaging of Texas to provide accurate interpretation of our imaging modalities.
For more information, please speak to your referring veterinarian or call 512-343-2837.
Radiologists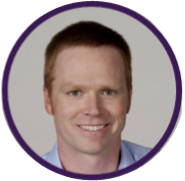 Chris Kunze, DVM, DACVR
Dr. Kunze received his DVM from Kansas State University in 2000. Upon completion of a one-year internship in small animal medicine and surgery at Virginia Tech University, he was accepted as a diagnostic imaging resident at Texas A&M University. In 2004, Dr. Kunze finished his residency training and passed the American College of Veterinary Radiology's board-certifying examinations, becoming a Diplomate of the American College of Veterinary Radiology (DAVCR). Dr. Kunze founded Veterinary Diagnostic Imaging of Texas in 2005.
During his free time, Dr. Kunze stays busy enjoying the Austin area with his wife and son. The family can often be found trying to avoid sunburns while water skiing on Lake Austin. He also enjoys backpacking and mountain climbing in southwestern Colorado and Eastern Utah.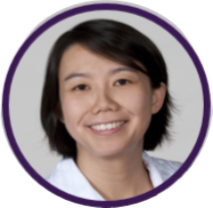 Winnie Lo, DVM, DACVR
Dr. Lo grew up in Houston. Her career path to veterinary radiology had some detours. When she was younger and more naïve, she thought she wanted to be an engineer, and thus graduated from the Massachusetts Institute of Technology with a degree in chemical engineering. However, after several years of working for a large pharmaceutical company, she saw the light and decided that being a veterinarian is really what she wanted to be when she grew up. So off to veterinary school she went, graduating from the University of California, Davis in 2003. She decided to pursue specialty training in diagnostic imaging and became a Diplomate of the American College of Veterinary Radiology in 2008 during the final year of a four-year radiology residency at UC Davis. Dr. Lo loves diagnostic imaging because it uses non-invasive methods to advance the diagnostic process (and plus, the images are beautiful). For her final detour before returning to her home state of Texas, she spent 4 months at Murdoch University in Western Australia as a clinical instructor in the radiology department.
Dr. Lo joined V-dit in 2010. Since then, she has enjoyed outdoor gems in and around Austin such as Barton Creek, Town Lake, and others. She also likes exploring the city's restaurants.
FAQs
CALL US TODAY AT
512-343-2837